Tell a Tale is a party game for 3-10 players, in which you are creating a title for a book on a given theme, and telling a story, a synopsis, behind it. It is a fun game for the whole family!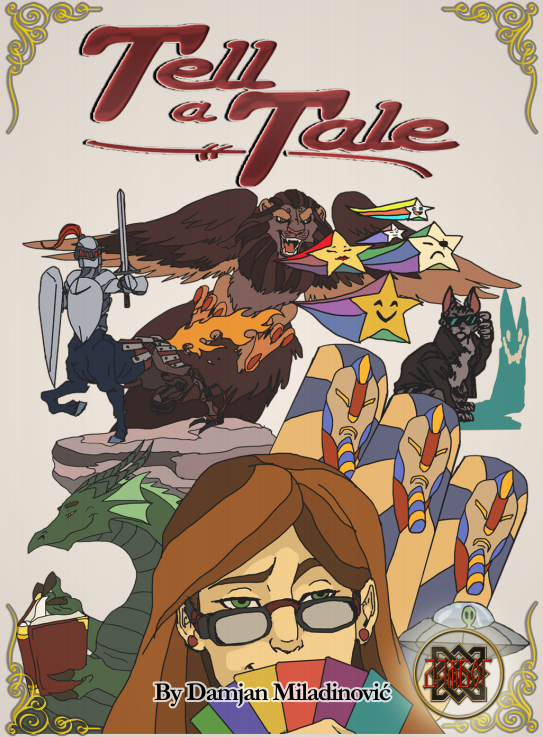 Using the Word cards in their hands, players need to think of a book title and synopsis that fits the Genre revealed. Each card has a word that fits its category. A player can use up to five cards from their hands to come up with the title, as well as any additional words from the Genre card. The player can change the words into adjectives, nouns or verbs as needed.
Players can also use any conjunctions, determiners, prepositions and/or pronouns they want (these don't score points at the end). Once each player has selected their cards and words for the book title, starting with the first player, everyone in order tells the title out loud and after that describes the synopsis for their book.
At the end of the round, after everyone has given their title and synopsis, each player gives points to 3 of their favorite stories (2 in 3 and 4 player game). The winner is player with most points after 6 rounds. 
Included in the base game are:
20 Genre cards
240 word cards (20 in each of 12 categories)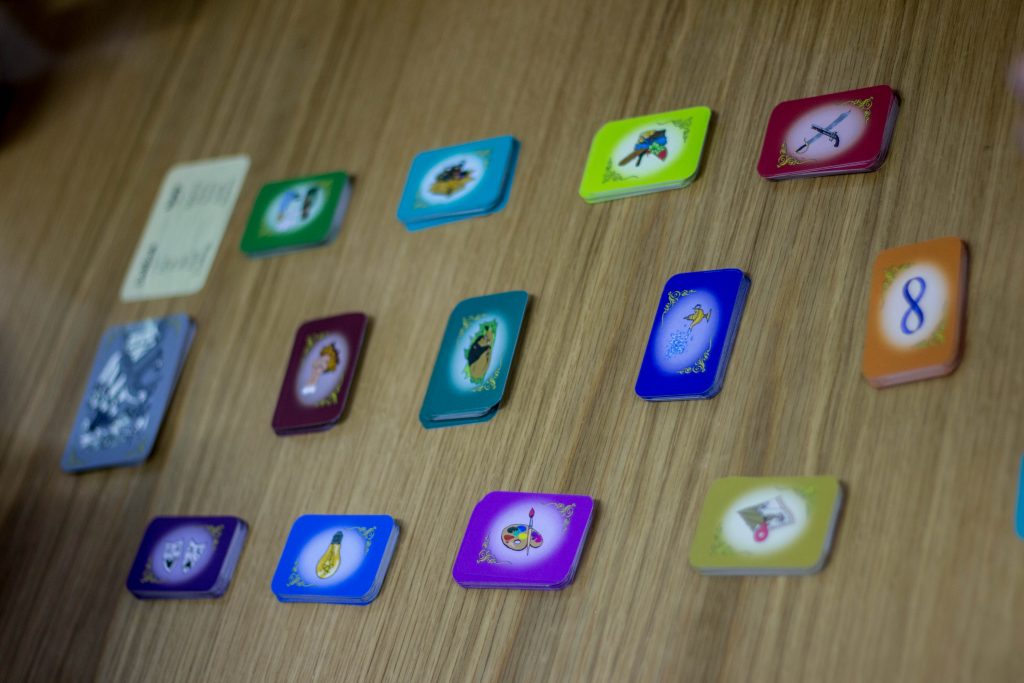 Tell a Tale is our first self-published game. First version is English/Serbian, and it can be found in following locations: Astal club, C22 club and Gaming Center Novi Sad. You can also contact us to see if we have any of the copies left.