A small team
with big ideas
Dažbog Games is an association of board game designers in Belgrade, serbia. Though officially established in 2014, we all have previous experience in board game design and have designed games long before Dažbog was an idea. As a group we focus on trying to bring the ideas and designs of our members to fruition, as well as help to bring the world of board game design to light in Serbia. Dažbog Games was founded by two friend, but has since grown to include more members, and hopefully will continue to grow
We create board games that we find interesting, fun and enjoyable to play, so our ideas are many and different. From friendly casual family games to more competitive strategy games, we have ideas of all sorts that anyone can find enjoyable. Currently, we have multiple complete designs, and more than a couple of new projects in the making.
We started this company in order to allow board game designers in Serbia a place to work together to help publish each other's work, and share their ideas with the world. We are always looking for new members and welcome anyone who wishes to help accomplish our goals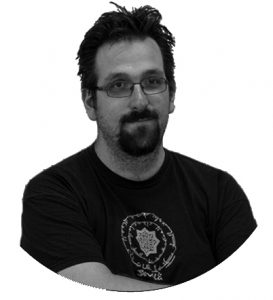 Damjan
Damjan is one of the founders of Dažbog Games, and has been with the group from the beginning. Worked on most of the projects, mostly as a game designer. Damjan is also one of the presenters of the games, and you can meet him on playtests and festivals

As a game designer, Damjan has worked on many games, including: "Long way home", "Hold my hand" , "Tell a tale", "Happy fat cat" and many more.

Damjan likes almost all types of games, both heavy euros and dice chuckers, both big and small, hight interaction and almost solo... This gives him a chance to create very diverse games.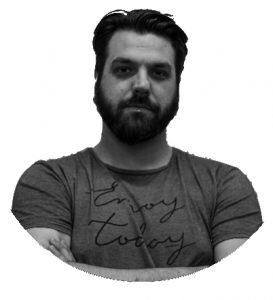 Pavle
Pavle has been working with Dažbog Games since its beginning, and is one of the two founders of the group. He has worked and helped on most of the projects and games, and is the official Dažbog communications manager, so it is him you'll find replying to you online.

Pavle has helped design a number of our games, including "To D Island", "Hexopoly", "Frogwave" and "Stoneball", mostly as part of a team and with others as well as the artwork in "To D Island", "Hexopoly" and "Frogwave".

Himself a hadcore gamer, he enjoys a variety of strategy and competitive games, favouring flavor and decision making and planning to dice rolls and chance. As such, so do the games he works on, relying on outsmarting your opponents if not the game itself.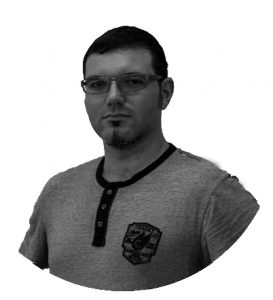 Vuk
Vuk has been member of Dažbog Games for three years. Mostly dedicated with graphic design and artwork (technically lead artist). Worked and helped on most of the projects and games. Constantly trying to push Dazbog into making a more complicated games.

Vuk has worked and helped design many of our games, such as: "To the Island", "Hold my hand", "Hexopoly", "Long way home", "Angry Quest" and "Spacers".

Usually playing games that are strategy, dungeon crawler, avanturistic, favoring customization and freedom of decision making in the game mechanic.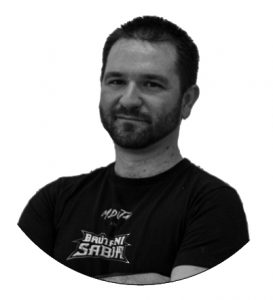 Milan
Newest member of Dažbog Games. His passion for board games led him the only path he could walk, and that's joining the most serious group of board game designers in Serbia today - Dažbog Games.

Although Milan has a too many ideas for various board games, he focused on finishing and polishing his first game for Dažbog Games: "A poison apple". That euro-style game of exotic story, thematic and mechanics is designed by Milan, also making almost all the art in the game. Providing graphic design and components design solutions.

Milan loves board games that involve player-to-player interactions. Doesn't like abstract games too much, but everything else is fine. Finding endless inspiration in every new game that he plays.